NEWS / AWARDS
News
Warming Huts v. 2018 - Call for Proposals
July 26, 2017
AN ARTS+ARCHITECTURE COMPETITION ON ICE
WARMING HUTS V.2018 | CALL FOR PROPOSALS
---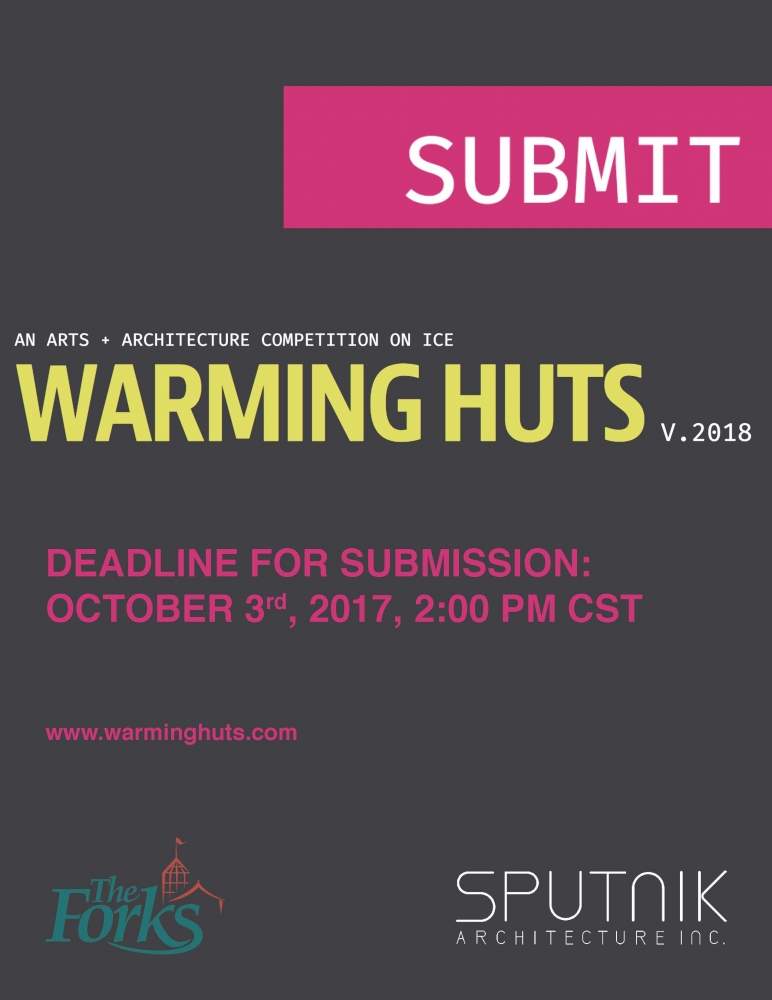 COMPETITION FORMAT:
Warming Huts + Art Installation
Three teams will be selected as winners of the WARMING HUTS COMPETITION: Arts + Architecture Competiton on Ice from
submissions of designs for a warming hut or art installation. Winning entries will be placed along the Red River Mutual
Trail located on the Assiniboine and Red rivers in Winnipeg, Manitoba. A jury will select the winning designs based on
their creativity in use of materials, providing shelter, poetics of assembly and form, integration with the landscape, and
ease of construction.
Deadline for Submission:
The deadline for submission to the Warming Huts Competition:
Tuesday, October 3, 2017, 2:00pm CST.
Further Information:
Peter Hargraves, MAA, OAA, RAIC Event Producer
p. 204.415.3906
e. peter@sputnikarchitecture.com
w. www.warminghuts.com